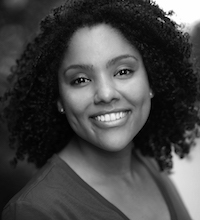 Special Events Coordinator
Jenny Boissiere is a choreographer, Pilates Instructor, and event coordinator from New Orleans. She graduated in 2007 from Washington University in St. Louis with a BA in Dance and Marketing.
Her choreography has been presented at Gibney Dance Center, Chen Dance Center, Brooklyn Ballet's First Look, FABx Salon, and Movement Research. In 2017 she was selected to participate in Doug Varone's DEVICES Choreographic Mentorship and Chen Dance Center's New Steps Choreographer's Series. In 2018 she was a choreographer in Boulder's first ever Spring Break ChoreoFest.
As an event coordinator, she has worked for brands like Midleton Whiskey and Hennessy. In 2017 she acted as the Parade Production Lead for Dance Parade, the biggest dance event in New York City.