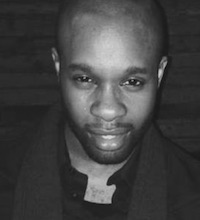 Hip Hop ○ Street Jazz ○ Femme Hop
Kenny Smith, also known as KennyD, is a Pittsburgh native with a strong infatuation for the arts. Growing up, he has always been fascinated with dance and knew that a career in this field would be his number one pursuit.
At the age of 14, KennyD started his training at the Creative and Performing Arts High School. Where he trained in Ballet, Tap, Jazz, Modern and African.  At a young age KennyD was fortunate to have worked with Famed Choreographers Fatima Robinson, Wade Robson, High Hat, Dave Scott, Tone and Rich to name a few. His experience continued to grow appearing in Missy Elliot's "Gossip Folk" video and various television commercials, including most recent Fiat promo with J-Lo and for Party City. At 19 years old Kenny moved to New York and focused on Commercial Dance and studied under Rhapsody James, Jonte Moaning, Danielle Polanco, Dana Foglia, Luam, Jerad Jenkins, Jaime J and Jermaine Browne. While continuing to further his dance training, he ventured off into teaching and choreography and founded his own Hip Hop Dance Team "It Girlz Inc".
Kenny's style of dance is a fusion of hip hop and street jazz and is also influenced by contemporary movement. Having trained and worked with a vast array of choreographers, he continues to grow and adapt to many different styles hoping to share with his creativity not only diversity, but passion and inspire others as well.