Why Dancewave?
The Dancewave CULTURE MODEL embraces inclusivity and equity by emphasizing the value of team and community building. We train our teaching artists to provide a supportive classroom environment for all students. Dancewave's staff and teaching artists work together to invest in our young dancers' social, emotional, and overall well-being.
---
UPDATE: Following New York City Mayor Bill de Blasio's recent announcement, the following updates to Key to NYC will impact in-person programming at Dancewave:

Children ages 5-11 will be required to display proof of COVID-19 vaccination (one dose) by December 14, 2021.

New Yorkers ages 12 and older will be required to show proof of two vaccine doses except for those who have received the one-dose Johnson & Johnson vaccine by December 27, 2021. Adults ages 18+ will also be required to display identification bearing the same identifying information as the proof of vaccination.

Click here to learn more and to prepare for your visit.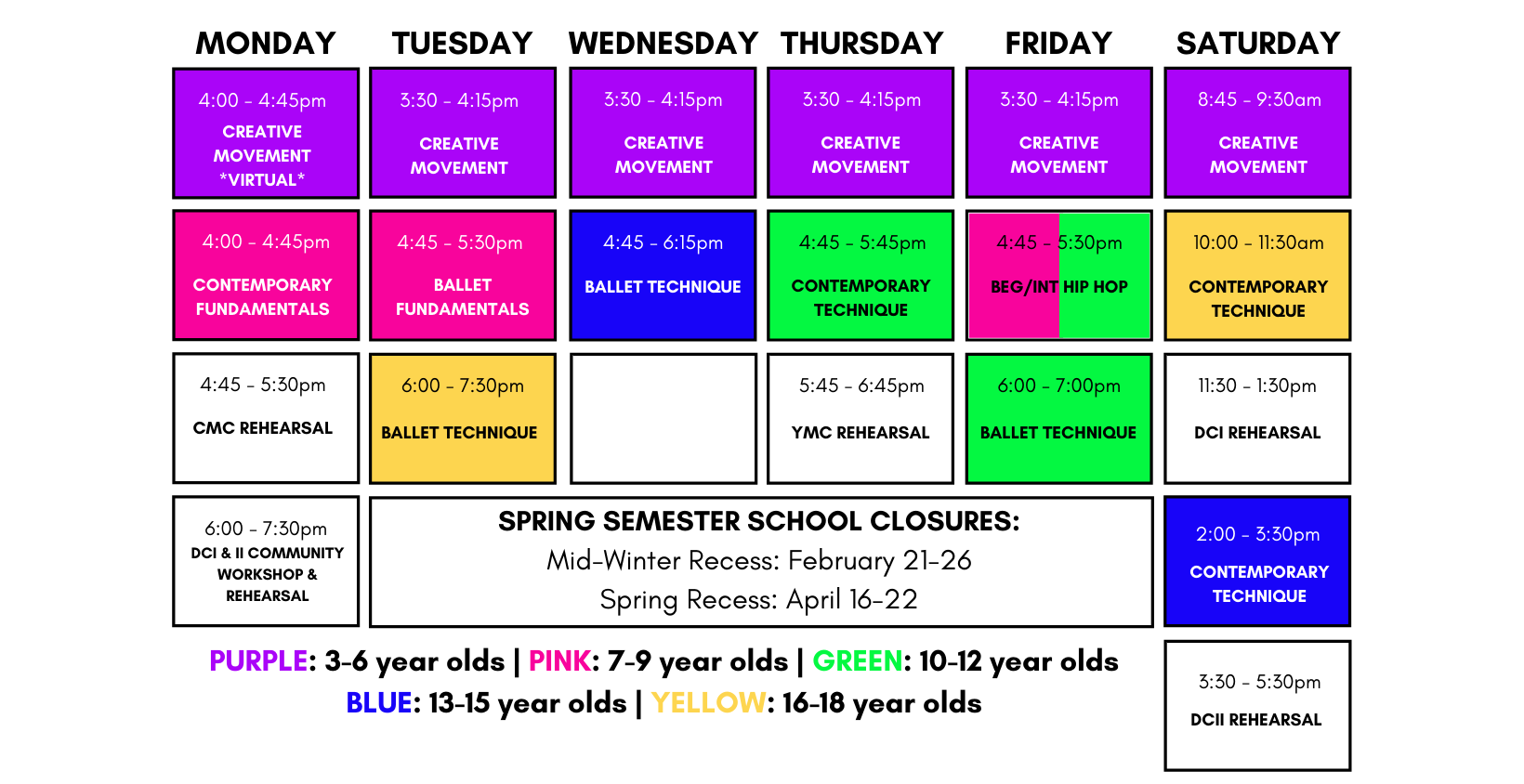 FOR MORE INFORMATION ON OUR TEACHING ARTISTS