Dancewave's signature residency program provides high-quality, c
ustomized dance experiences 
for 
Schools, Community Centers,
Organizations, Corporations,
and
Companies.
Benefits of a Dancewave Residency
○ Wide-reaching. Dancewave serves youth, seniors and intergenerational groups
○ Adaptable. Programs accommodate in-school and after-school scheduling
○ Customizable. Residencies are designed to meet the unique needs of the group
○ High Quality. Dancewave's Teaching Artists are trained in restorative practices & social emotional learning
○ Effective. Residencies utilize best practices from NYC Blueprint for Teaching & Learning, National Core Arts Standards and the Dancewave Culture Model
○ Fun. Programs provide in-school and community performance opportunities
○ Vetted. Dancewave is a registered DOE vendor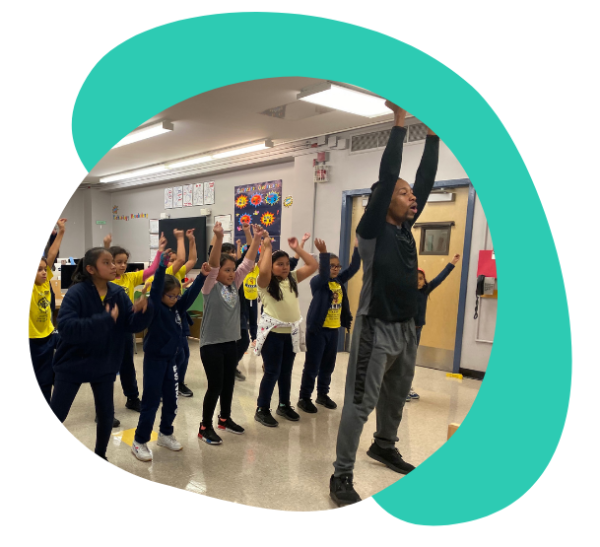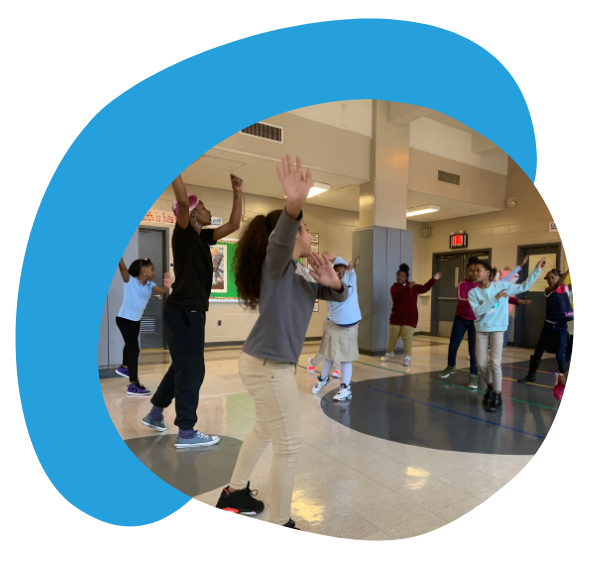 Create your own unique Curriculum
Meet with our Residency Coordinator to create a program tailored to your specific needs. Decide between synchronous or asynchronous sessions and choose between our wide variety of curriculum branches.
MOVEMENT AND DISCUSSION FOCUSED
MOVEMENT FOCUSED
Create & move. Learn about dance's cultural and historic significance through the variety of styles we offer prioritizing Non-Western Canon Dance forms!
Styles Offered
West African ○ East African ○ African Diasporic Dances: Afro-fusion, Afro-Caribbean, Afro-Beats ○ Dancehall ○ Afro-Haitian ○ Soca ○ Latin Dance styles: Salsa, Merengue, Bachata ○ Flamenco ○ Bollywood ○ Arab Dance forms ○ Chinese Dance ○ Ballet ○ Modern ○ Creative Movement ○ Jazz ○ Musical Theatre ○ Tap ○ Hip Hop ○ Pilates ○ Essentrics ○ Yoga ○ and Zumba!
"We see our participating students making impressive strides, not only in dance literacy and technique, but also in self-initiative and self-confidence, successful collaboration with peers, and development of leadership skills." - Librarian/School Liaison, IS 75
Dance lessons built to supplement and support classroom teaching standard in a variety of subjects. Customized lesson plans focused on standards of SEL, STEAM, and Social Studies for any age group!
An example of curriculum opportunities for every age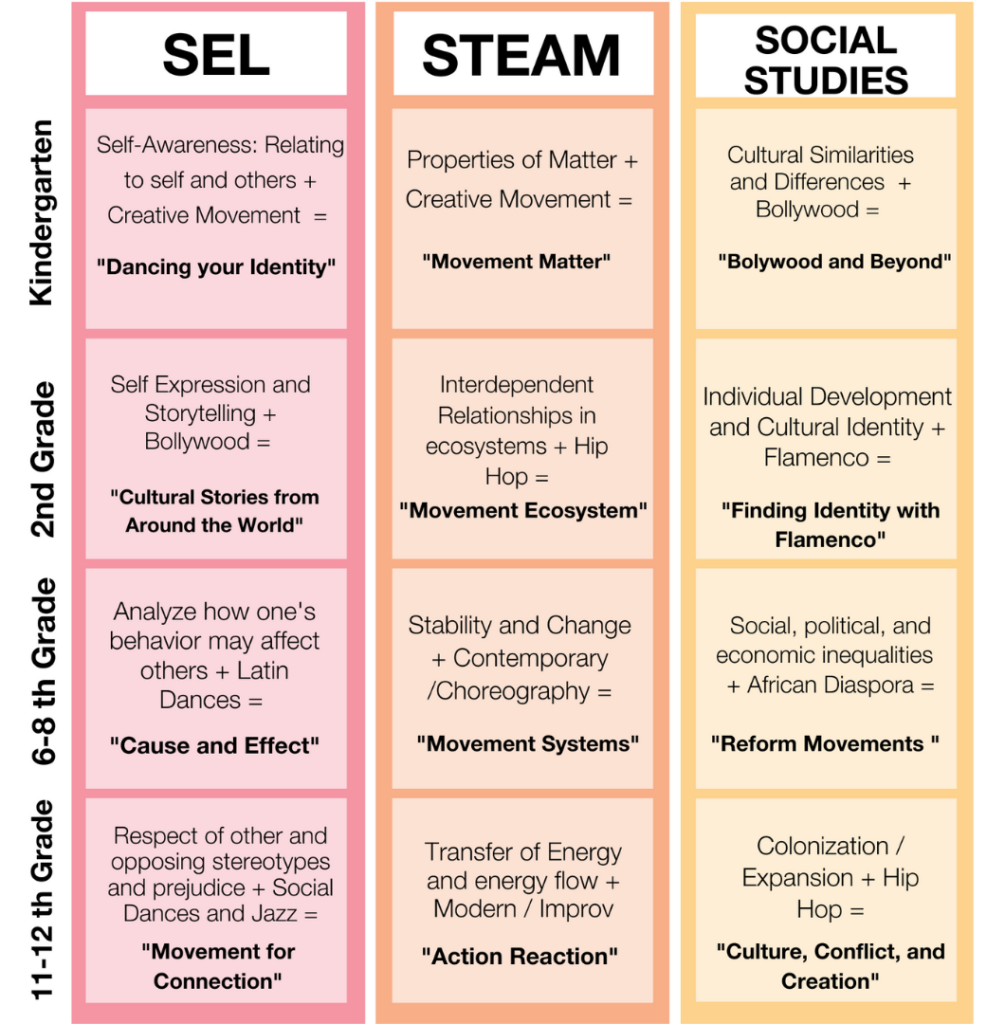 "[Our residency] was a wonderful moment of intergenerational support and fun and laughter... It really brought us together as a community because we were learning together." - Eva Freeman, PS 705 PTA Co-President
Staying physically, mentally and emotionally active are the key components of supporting overall health, well-being, and quality of life as we age. Dancewave's movement and dance classes are built to improve motor skills, balance, and range of motion. They are a fun way to develop self-efficacy, strength, and confidence while also preventing injury and burnout.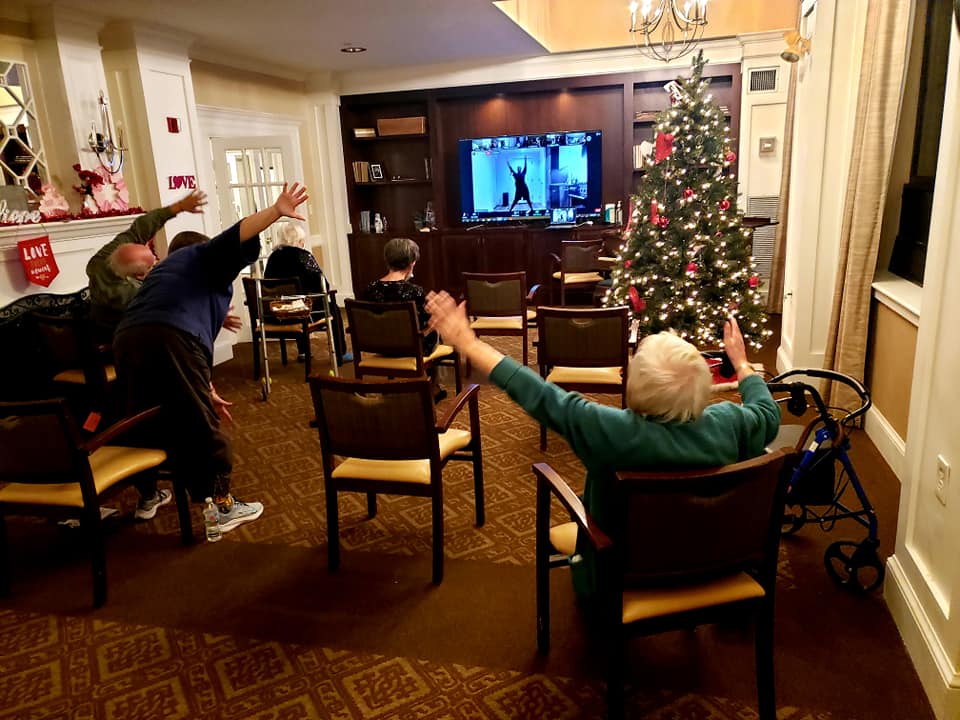 Image courtesy of Standish Village Senior Center
To set up a meeting, click the button below. A member of our team will follow up to discuss residency details.
Past residencies include: Achievement First Crown Heights Elementary ○ AHRC ○ Benjamin Banneker Academy ○ Brooklyn Prospect Charter School ○ Children's Aid College Prep Charter School ○ Christopher Blenman Senior Center ○ IS 75/PS 36 ○ IS 145 ○ Jill Chaifetz Transfer High School ○ Leaders High School ○ Manhattan Comprehensive Night and Day High School ○ Midwood Neighborhood Senior Center ○ MS 61 ○ MS 447 ○ MS/PS 194 ○ Norma Adams Clemons Academy ○ Park Slope Center for Successful Aging ○ Professional Performing Arts School ○ PS 6 ○ PS 16 ○ PS 38 ○ PS 40 ○ PS 77 ○ PS 106 ○ PS 108 ○ PS 131 ○ PS 133 ○ PS 152K ○ PS 169 ○ PS 172 ○ PS 190 ○ PS 209 ○ PS 217 ○ PS 236 ○ PS 280Q ○ PS 311 ○ PS 315 ○ PS 375M ○ PS 705 ○ Repertory Company High School for Theatre Arts ○ Uncommon Schools ○ Urban Action Academy ○ Urban Assembly School of Law and Justice ○ The Washington Market School ○ and many more!

SUPPORTED BY:

Residency