Dancewave's Moving Together program hosts accessible all-ages dance classes focused on dynamic social dance styles throughout the community and now online. Moving Together Community Dance Classes can be held anywhere and are open to anyone!
---

What is the African Diaspora?
SUNDAY, FEBRUARY 27, 2022 – 11:30am
Dancewave is committed to celebrating the cultural richness and significance of different areas of the African Continent and how their influence has shaped the cultural landscape of many countries around the world. 
Join us for this multigenerational and multicultural series! 
Hybrid classes will be donation-based*
* $10 suggested donation
_____
MEET THE TEACHING ARTIST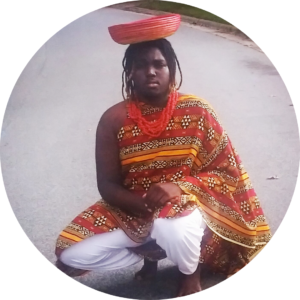 Abdoulaye Koita is a performer that specializes in dance and music that is from/stems from the traditions of Africa and its diaspora. He started performing at 14 after being inspired by dance legend Baba Chuck Davis to start an African dance group in his community. The group lead to intensive studying of the cultures, dances and music traditions of Africa and its Diaspora. After high school he continued his education at North Carolina Agricultural and Technical State University (NCAT) and joined the E Gwynn Dance Company; where he performed as a dancer and musician and started his costume construction and designing for the company for 3 years. After his first year at NCAT he got a internship in his hometown at the Brooklyn Academy of Music (BAM) working with the Artistic Director of the DanceAfrica Festival Abdel Salaam. This internship allowed him to realize his love for choreography and then sparked his transfer to The University of North Carolina in Greensboro where he now has a Bachelor of Arts in Dance. He teaches dances from West Africa and the African Diaspora for New York Edge, Dreamyard in the Bronx and Mark Morris Dance Group. He is currently in rehearsal with Asase Yaa Dance Theatre under the executive direction of Osei Williams and the Artistic direction of Yao Ababio
_____
Want to bring Moving Together to your organization, school, community or event? Contact us for booking options: community@dancewave.org
_____

THIS PROGRAM IS SUPPORTED, IN PART, BY PUBLIC FUNDS FROM THE NEW YORK CITY DEPARTMENT OF CULTURAL AFFAIRS IN PARTNERSHIP WITH THE CITY COUNCIL
VIEW PREVIOUS MOVING TOGETHER ONLINE CLASSES:
Past Moving Together workshops held at BAMkids Film Festival, DBAA Fall Fest, Brooklyn Bridge Park, Brooklyn Children's Museum, Old Stone House/Washington Park, and MS447.