HAPPY NEW YEAR! Ready to get moving?

Dancewave Virtual Adult Classes now offer a flexible payment structure to ensure that our classes remain a dynamic, accessible and equitable opportunity for all. Our new format features a rotating monthly class schedule, providing you with exciting seasonal offerings and a diverse roster of Teaching Artists. Classes are accessible with your free Zoom account.

Please register no less than 30 minutes before class begins – classes with less than 5 students registered at the beginning of class may be subject to cancellation.

Our virtual class format is designed to keep you connected, moving and having fun at home all week long! Join our Mailing List to get the latest updates:
$60 MONTHLY UNLIMITED CLASS CARD
If you love to move and try new styles of dance, then this is the option for you! Unlimited Class Cardholders benefit from the ease of paying for class just once per month. Unlimited Monthly Class Cards are available for purchase on a limited time frame each month. Try our Unlimited option during one of our upcoming Flash Sales and simply
email us
to cancel or renew.
Join our Adult Classes Mailing List
to be notified when Unlimited Monthly Class Cards become available for purchase.
Our registration links occasionally need an extra nudge. If your class comes up as $0.00 in your cart, please return to the main Adult Classes page and try clicking on your class registration link again. If your cart link still doesn't refresh, please email us at school@dancewave.org and we'll make sure that you're registered! Starting in February, we'll have a new registration platform - so stay tuned!
MONDAYS 7:00-8:00pm EDT:

AFRO-CARIBBEAN with SADE BULLY

Taught by Sade Bully

---

In this energetic and creative introduction to Afro-Caribbean movement, students will explore the way their bodies move to a variety of percussive sounds and rhythms. Dancewave Teaching Artist Sade Bully will bring in styles from Jamaica, Haiti, and surrounding Caribbean cultures while opening space for self-expression, self-empowerment, and exploration for participants of all levels.
TUESDAYS 7:00-8:00pm EDT:

DAILY DEFUSION with MADELINE WARRINER

Taught by Madeline Warriner

---

A fusion of movement, mobility, and mindfulness. Combining cardiovascular exercise, strength training, yoga asana, Pilates, and mindfulness practices, Madeline's DeFusion classes take a holistic approach to mental and physical health. Daily DeFusion provides a variety of accessible classes that fuse different modalities of movement, mindfulness, and mobility practices into one daily practice.
WEDNESDAYS 7:00-8:00pm EDT:

Modern with DANIEL FETECUA

Taught by Daniel Fetecua

---

In this modern dance class, Daniel Fetecua teaches based on the principles of the limón technique with a little twist of the Colombian dance traditions and the German Tanztheater! Join as we explore weight transfers, movement, and fluidity through modern sequences and choreography.
THURSDAYS 7:00-8:00pm EDT:

BARRE VIDA with AUTUMN OFTEDAL

Taught by Autumn Oftedal

---

Barre Vida is a total body workout open to people of all fitness levels. It is a low cardio and intense toning class that works to elongate the muscles while burning fat. Occasional props are used to improve posture, give muscle definition, increase flexibility, and encourage weight loss. Each class is choreographed to a specific playlist to help motivate and give that extra musical push. Barre fitness targets the smaller muscles that often get lost in regular cardio or boot camp classes such as the oblique muscles, transverse abdominals, triceps, inner thighs, and gluteus. Class consists of demanding rigorous muscle targeted exercises, though all movement levels are welcome. Be prepared to push yourself! Use a mat!
FRIDAYS 7:00-8:00pm EDT:

ZUMBA PARTY with ASHLEA BONDS

Taught by Ashlea Bonds

---

Zumba classes feature Latin rhythms set to high-energy pop music and international beats. Before you know it, you'll be getting fit and will feel your energy levels soaring! There's no other fitness class like a Zumba Fitness Party. It's easy to do, effective and totally exhilarating, often building a deep-rooted community among returning students. This is a medium-paced, follow-along class with basic sequencing, suitable for all levels.
NEW: Sliding Scale Pricing

Dancewave's new pricing model is designed to respond to our community's changing needs. To that end, we have identified three price options to provide financial flexibility and support, while ensuring access to our programming: Base Price: $10/single class Subsidizes a portion of the real costs associated with producing our quality classes. Discount Price: $5/single class If the base price proves cost-prohibitive, we invite you to use our $5 off discount code 5OFF2020 during checkout. Available for single drop-in classes only. Sustainer Price: $15/single class For those who are able to pay more, you are invited to add a $5 donation to your class purchase during checkout. Your donations help to sustain our programming by covering a greater portion of the real costs associated with producing these quality classes. Additional donations beyond your class purchase support Dancewave's affordable programming and Teaching Artist engagements organization-wide.
GIFT CERTIFICATES AVAILABLE!
Struggling with virtual gift ideas this season? Give the gift of Dancewave! Our gift certificates allow you to apply any dollar amount towards
Youth
and
Adult
(Virtual) Classes, and (On-site)
Studio Rentals
at Dancewave. Our virtual classes are perfect for learners and dancers of all ages, giving kids, teens, and adults alike the chance to try out exciting dance styles. Celebrate the festive season and purchase for a loved one today:
---
ABOUT OUR ADULT PROGRAM:

At Dancewave, everyone is invited to dance! All of our teachers create a community in class that is supportive and non-competitive. We are committed to providing opportunities for students to engage with a diverse range of movement styles. Taking class at Dancewave is about the joy of moving, building confidence, and learning together in an environment that celebrates individual expression and creativity. Please find in each class description our notes in bold about what level of experience and preparation is suggested to best enjoy the class. All classes held via Zoom. COVID-19 Reopening The health and safety of our community is a top priority. All of our classes will be taking place virtually until further notice. We appreciate your patience and support through this time, and invite you to check our website regularly for updates about our reopening plan, or subscribe to our Adult Classes mailing list for updates. We invite you to STAND WITH DANCE! As a non-profit organization, we depend on the support of our community to enable programming and opportunities for adults, youth, senior citizens and vulnerable populations. If you love dancing with us and want to help sustain our resources and efforts, please consider making an additional donation:
COVID-19 RELIEF RESOURCES: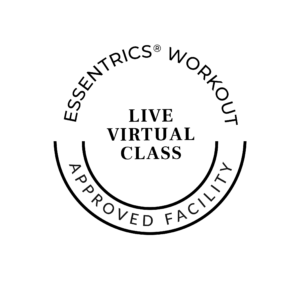 We are committed to supporting our dance and teaching artist community. Our teaching artists are paid a fair wage for their work teaching online classes at Dancewave. Please visit our list of
Resources for Dance Artists affected by COVID-19
. We are closely monitoring community news and making regular updates. Have a new lead on a COVID-19 relief resource?
Email us
additional resources any time with subject line "COVID-19 Relief Resource" and we'll add it to the list. Thanks for your support!
Photo by Effy Grey